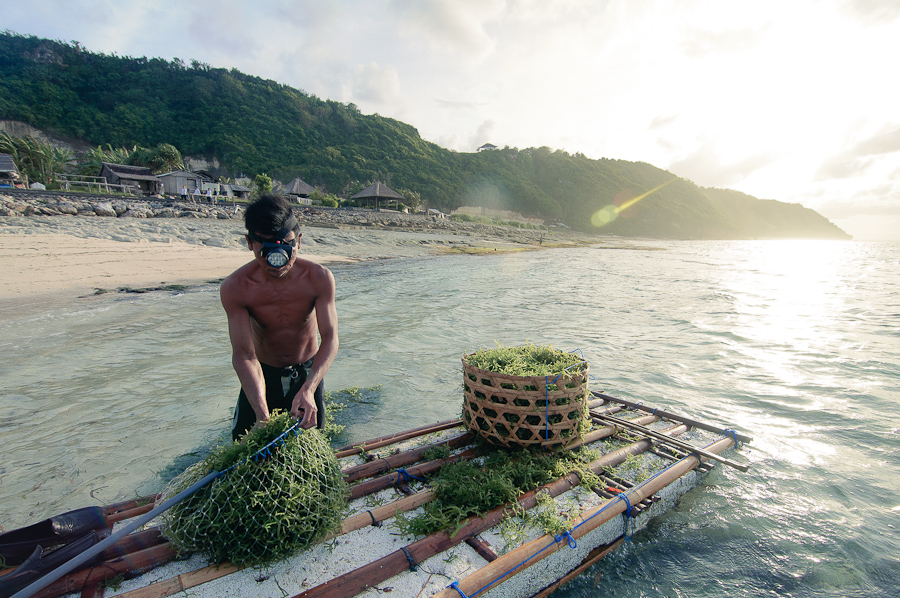 I Wayan Wirawan, has been a seaweed farmer for 10 years.
He used to harvest the seaweed in 50 days cycle, but with current weather harvest time has not been very predictable.
Weather swing is now normal in Bali. In a middle of a day with clear sky you can get rains coming out of nowhere.